GUINEA-BISSAU, a paradise to be discovered
Situated in West Africa, Guinea Bissau is one of the few unexplored and little sailed paradises around the world, an amazing destination off the beaten track.
Covering 12,948 sq. miles, a bit bigger than Belgium, the country is inhabited by nearly 2 million people divided into more than 10 ethnic groups.
A few hundred miles off the mainland one can find the Bijagos Archipelago consisted of 88 unique tropical islands, more than half of them uninhabited.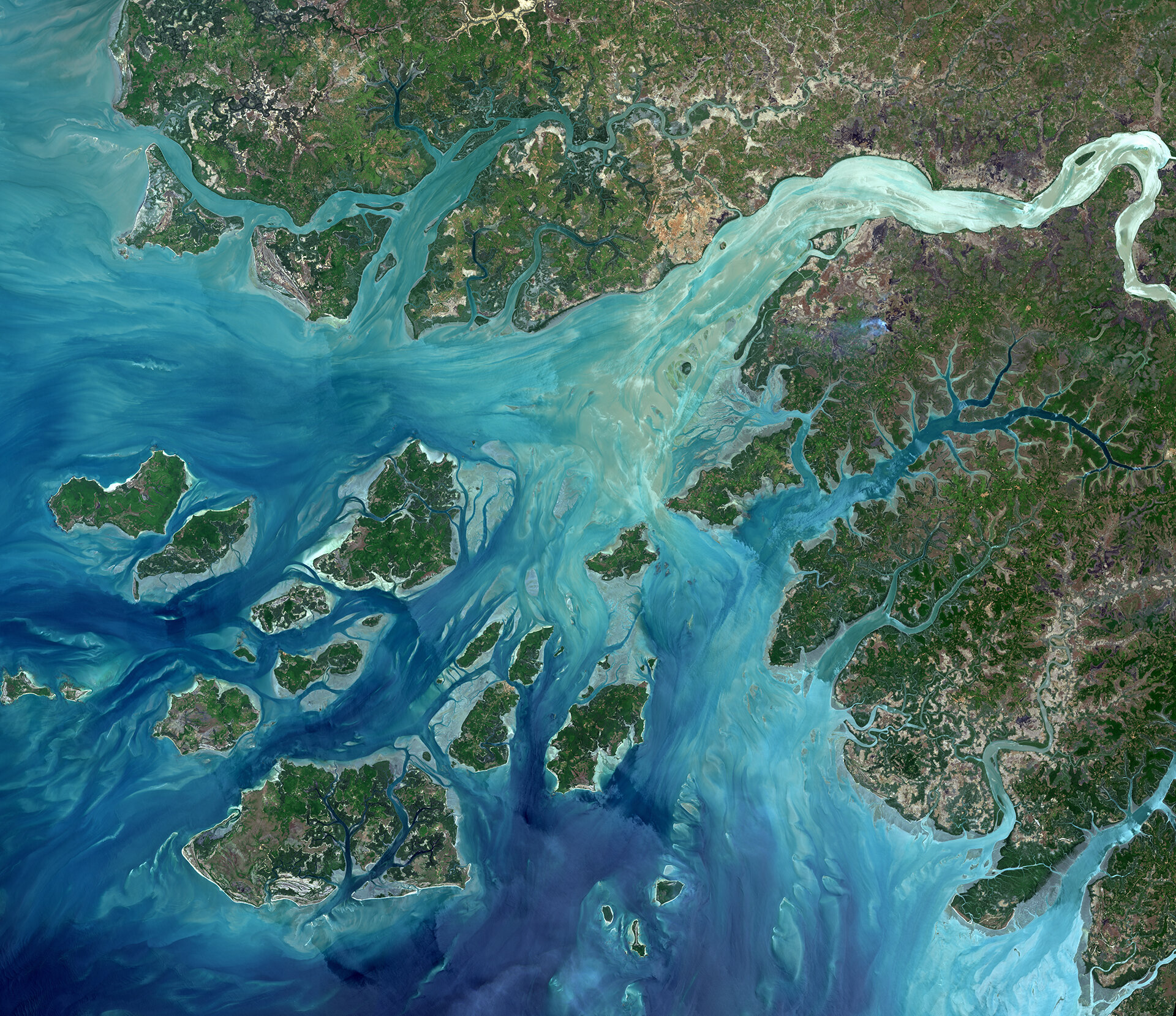 Bijagos Islands are home to vast wildlife. Within the protected areas/natural parks, one can find rare and exciting species roaming around, like saltwater hippos, and the largest green sea turtle rookery in Africa that hatch every year on those beaches.
We visited the country in November 2018, on our way to circumnavigate the world with our 26 footer Beneteau first 26.
Coming from Greece with no experience in tidal waters and without an up-to-date cruising guide or maps, we found it difficult to navigate those waters.
We had to rely on old paper charts data and google maps to navigate through the ever-moving sandbanks and strong tides, a combination that calls for a dangerous adventure, but isn't exploring the unknown and overcoming your limits where the best adventures come from?
We had our adventure indeed, and we would like to share the data we collected so other sailors will have the opportunity to explore this amazing part of Guinea Bissau.
Sailing Down from the Canaries to Cape Verde, after 5 days in the trip we decided to alter our course to Cassamance in Senegal and then to Guinea Bissau. With a bit of stress of going unprepared to an unknown destination we did the mistake to sail to Ziguinchor directly.
Check-in Senegal
If you like to visit Guinea Bissau is wise to make a small stop in Senegal first, this will give you the opportunity to visit Guinea's Bissau embassy and arrange your visa (If you need one )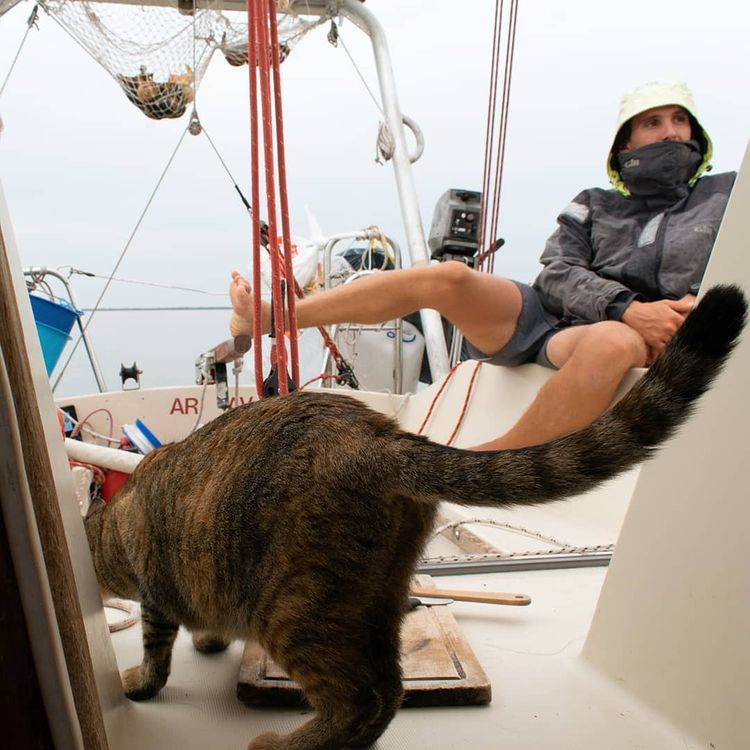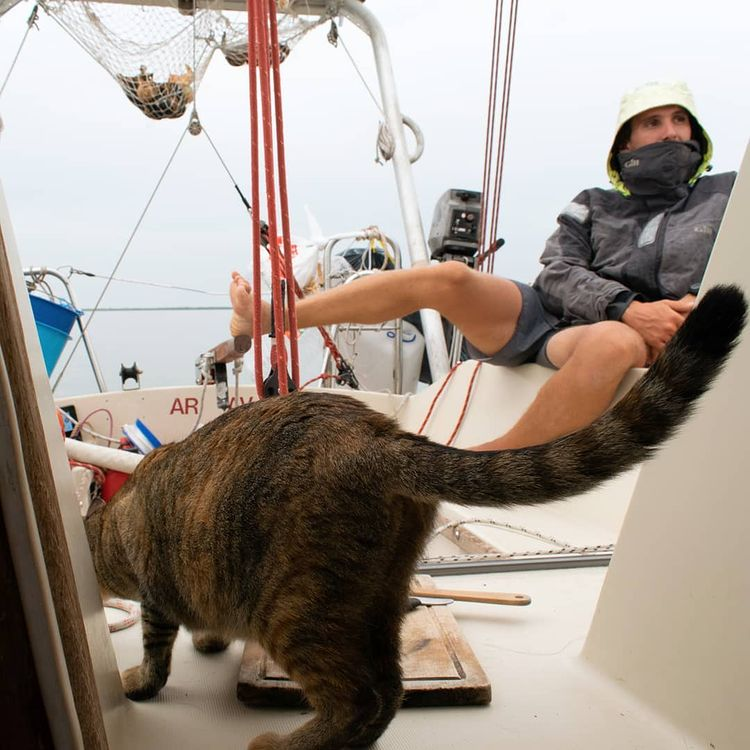 When you check-in in Senegal, we advise that you check-in in Dakar and then sail to Ziguinchor, Noonsite has all the necessary information about checking-in in Senegal.
We found check-in in Ziguinchor very difficult. Our difficulty came from the fact that both the Port Captain and the Police at the airport were asking for forced "Tips", something that let us have to contact the Embassy to resolve the issue. The advice from the embassy was to Take a taxi or sail to check-in in Dakar where there suppose to be no issue with corruption.
Apart from the "tips" issue, Ziguinchor is a lovely place to sail and the Casamance river is very well marked. There are marking buoys from the entrance up to the village, so as long as you stay between the green and the red buoys you will be fine.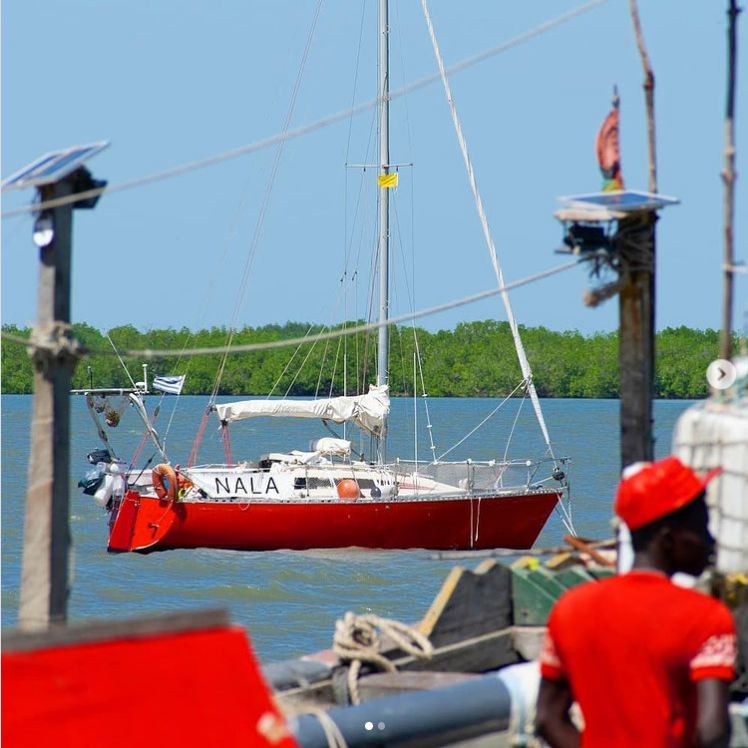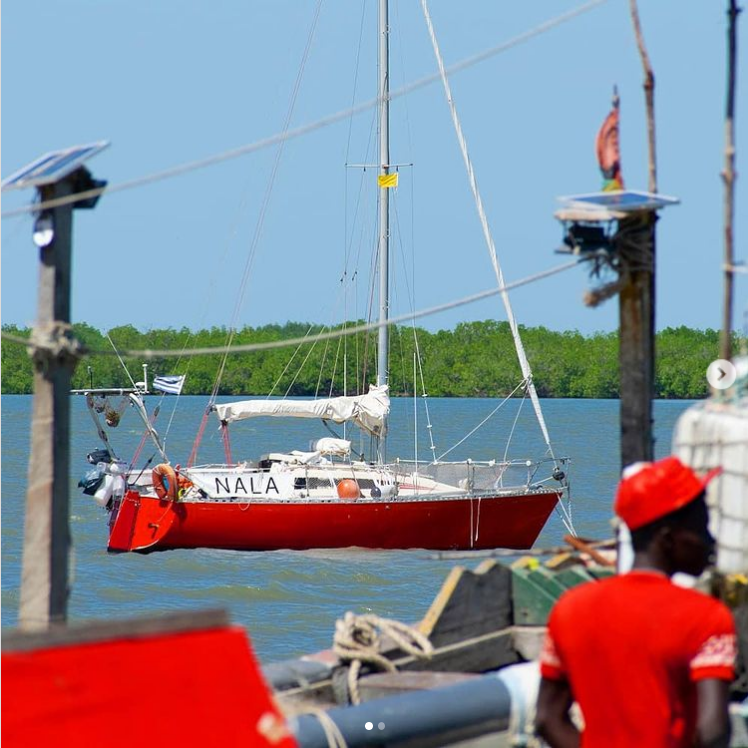 After spending 7 days in Ziguinchor, meeting Conceicao's relatives, and exploring the village, we decided to move on and sail to Guinea-Bissau (Atlantic Crossing time was running out ).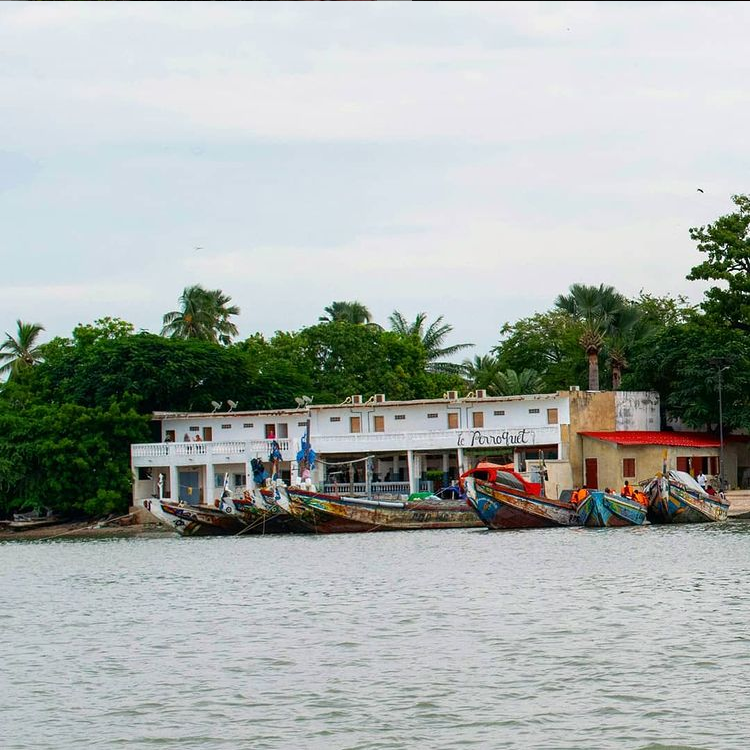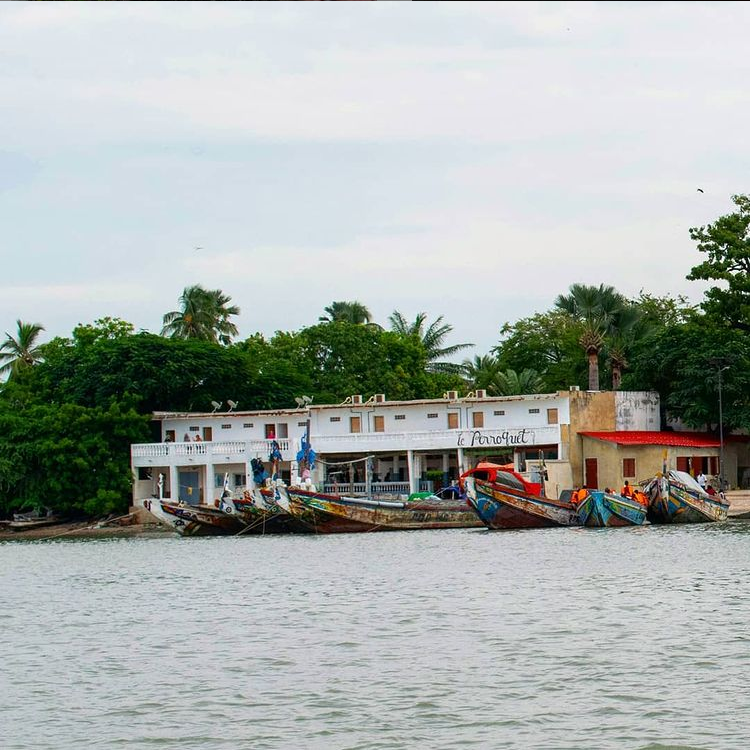 Guinea-Bissau
Sailing from Senegal to Guinea-Bissau was one of our calmest and most beautiful sails. We had 10-20 knots of wind and flat waters, being November weather was still a bit chilly in the late hours.
Formalities in Guinea-Bissau.
Formalities in Guinea-Bissau were pretty simple. You need to have a Visa before the visit (no visas on arrival at the time we were there), but you can get a visa quickly from the embassy in Ziguinchor.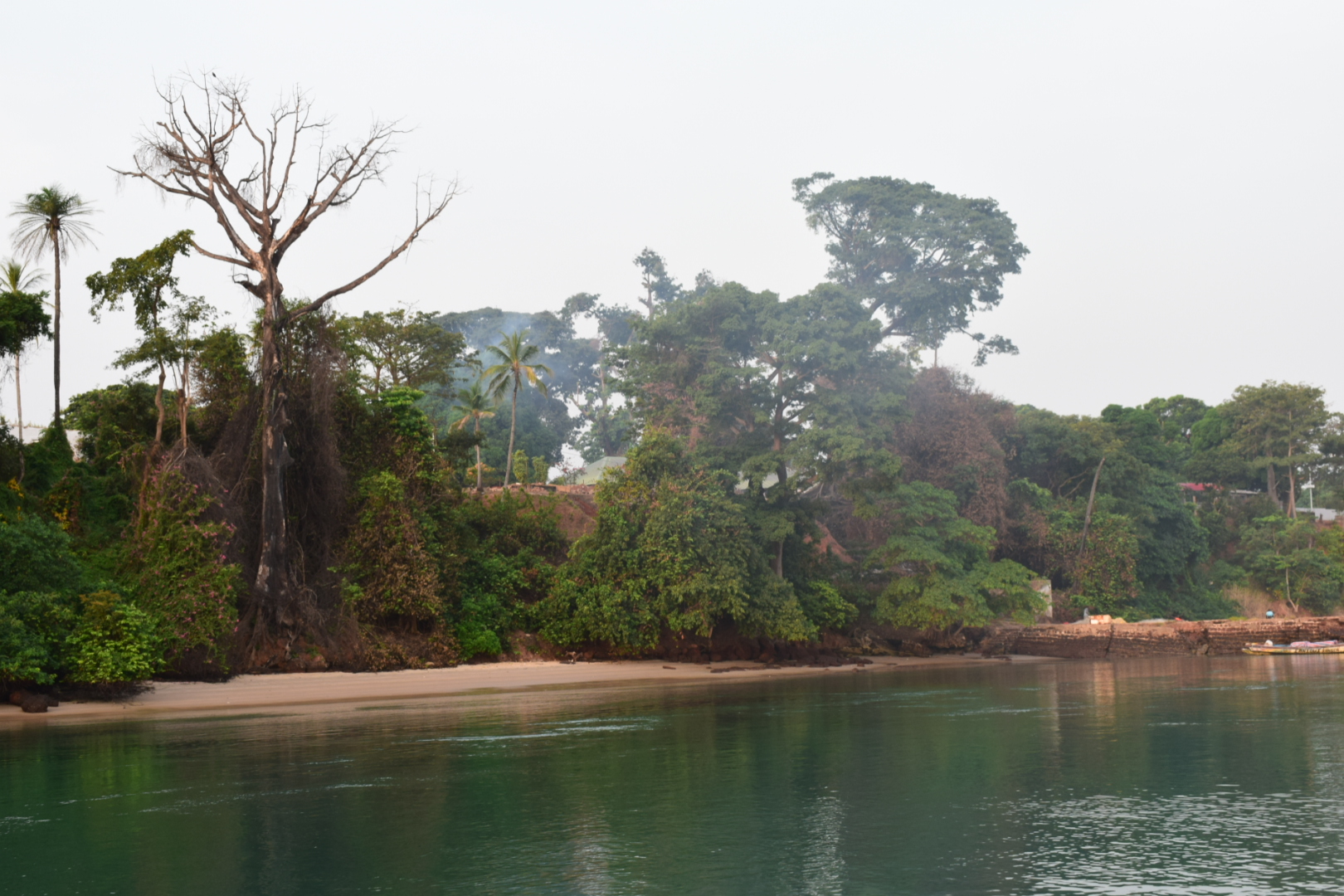 You can check-in in 3 islands, Bubaque – Bolama – Cacheu.
We checked in Bubaque, our friend checked in Cacheu and then they were asked to pay from the cruising permit again in Bubaque. We are not sure if that's because of different jurisdiction (Cacheu is on the mainland – Bubaque in Bijagos) or for another reason but we recommend Bubaque as your first check-in point.
Upon arrival, you are expected to fly the yellow flag along with Guinea Bissau's flag, fail to do so can result in a fine. Do not be tempted to stitch a flag, our friends tried it and the port captain was offended. If you have no flag you can get one from the port captain or local stores for about 15 Euros.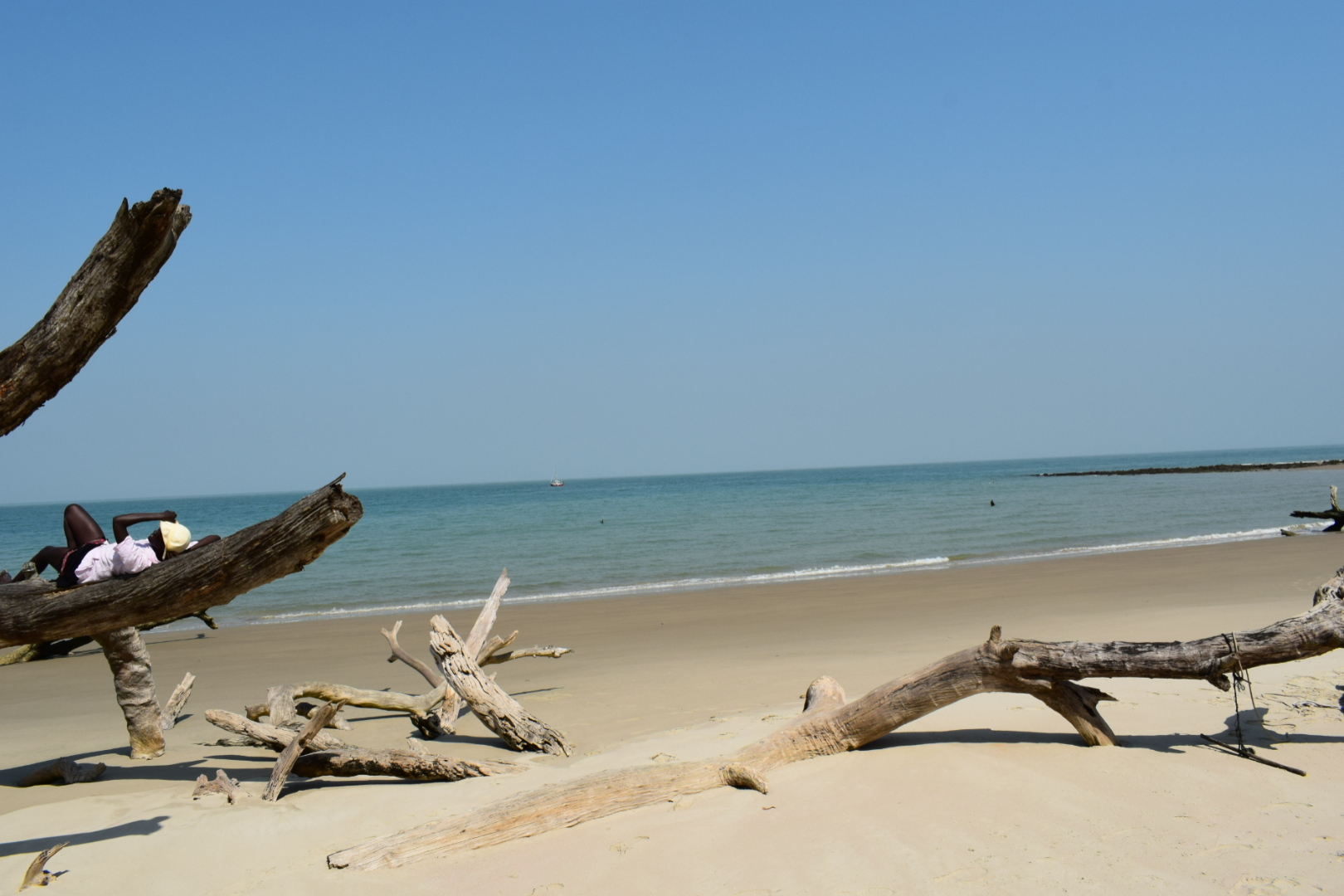 Port captain will ask you to pay for a cruising permit, which costs about 100 euros and lasts for 1 year. We are not sure if that permit is for sailboats but since there is no specific rule for sailboats the general permit is being used.
Along with the Cruising permit you have to pay for the customs 15 euros, the port police inspection 15 euros and the immigration another 15 euros.
Once the fees were settled the port captain asked us if we had a dinghy so they can visit and inspect the boat, though it would be funny to get 4 big African men and the 2 of us in our 2.20 meters dingy without an outboard in tidal waters (with currents are up to 5 knots), we gently declined.
The port captain arranged for a fisherman to bring them over and after a few minutes, they were tied alongside our boat. It's very, very important to mention here that was the most polite and professional visit I ever had from authorities in my travels. All of the officials introduced themselves first and then explained the procedure. Once the procedure was explained to us, two of them (we couldn't fit more) followed me in the interior to inspect the boat. The inspection was fast and clean (they even removed the shoes ), a Few minutes later we were sitting in the cockpit conversating.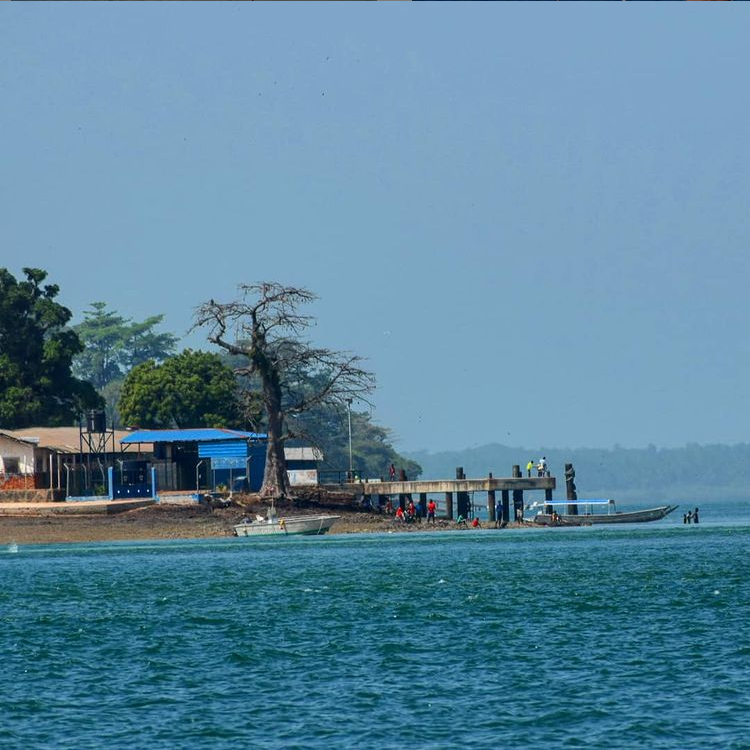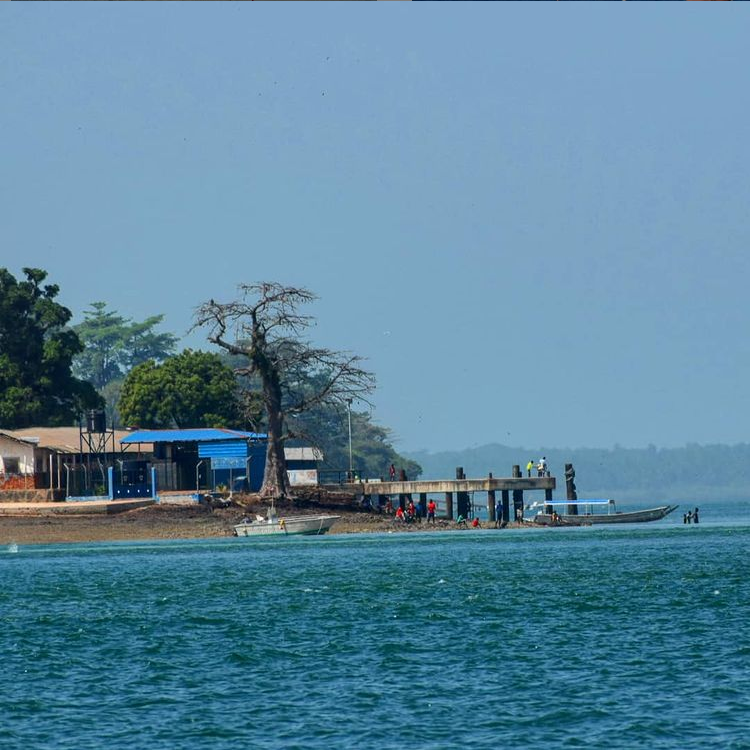 Where to Anchor in Bubaque?
We anchored at 11°18'05.8″N 15°49'52.1″W thinking the old Portuguese pontoon will slow down the down tide, but though our anchor hold, we found the holding to be poor. If you don't have an outboard like us this is the place to anchor, if you have an outboard the best holding is at 11°18'04.9″N 15°48'52.0″W. Before you swim or take the dinghy for a ride pay attention to the TIDE FLOW, the currents in this channel can reach 5 knots either way.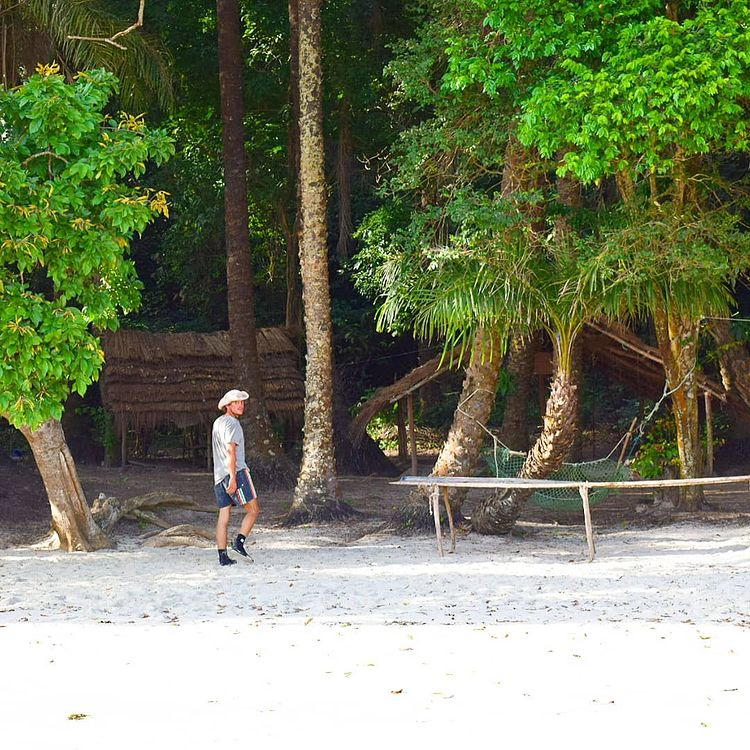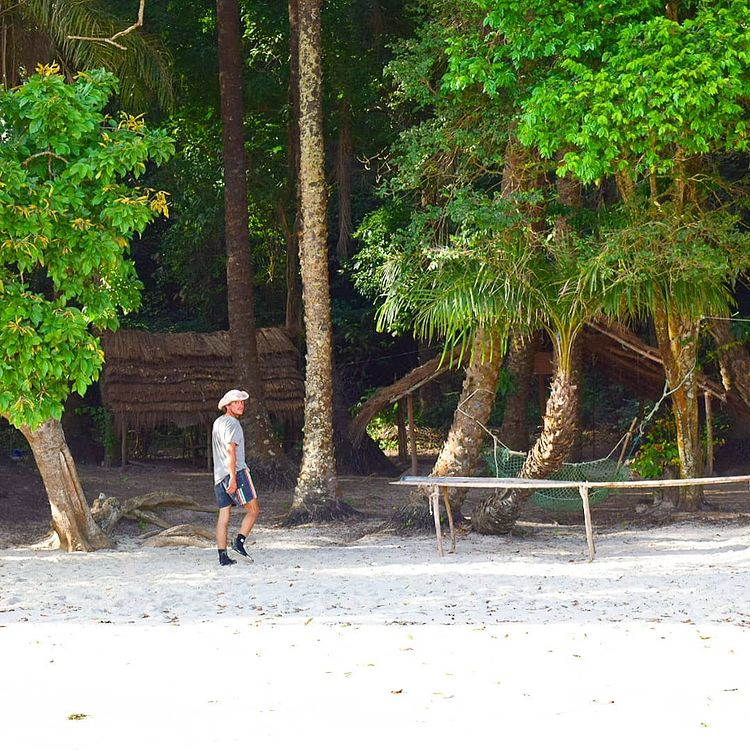 Covid Regulations
Unfortunately, we weren't able to find information about covid regulations and boats coming into the country, if you decide to visit send us an email at sailingnala@gmail.com and we will do our best to get the latest data available.
Cruising Guide of Bijagos
We have noted down all our passages waypoints and anchoranges while exploring the islands along with some of the local traditions in our Cruising Guide. If you are interested, you can get an electronic copy from amazon . We choose to keep it in electronic form as it's easier to provide free updates.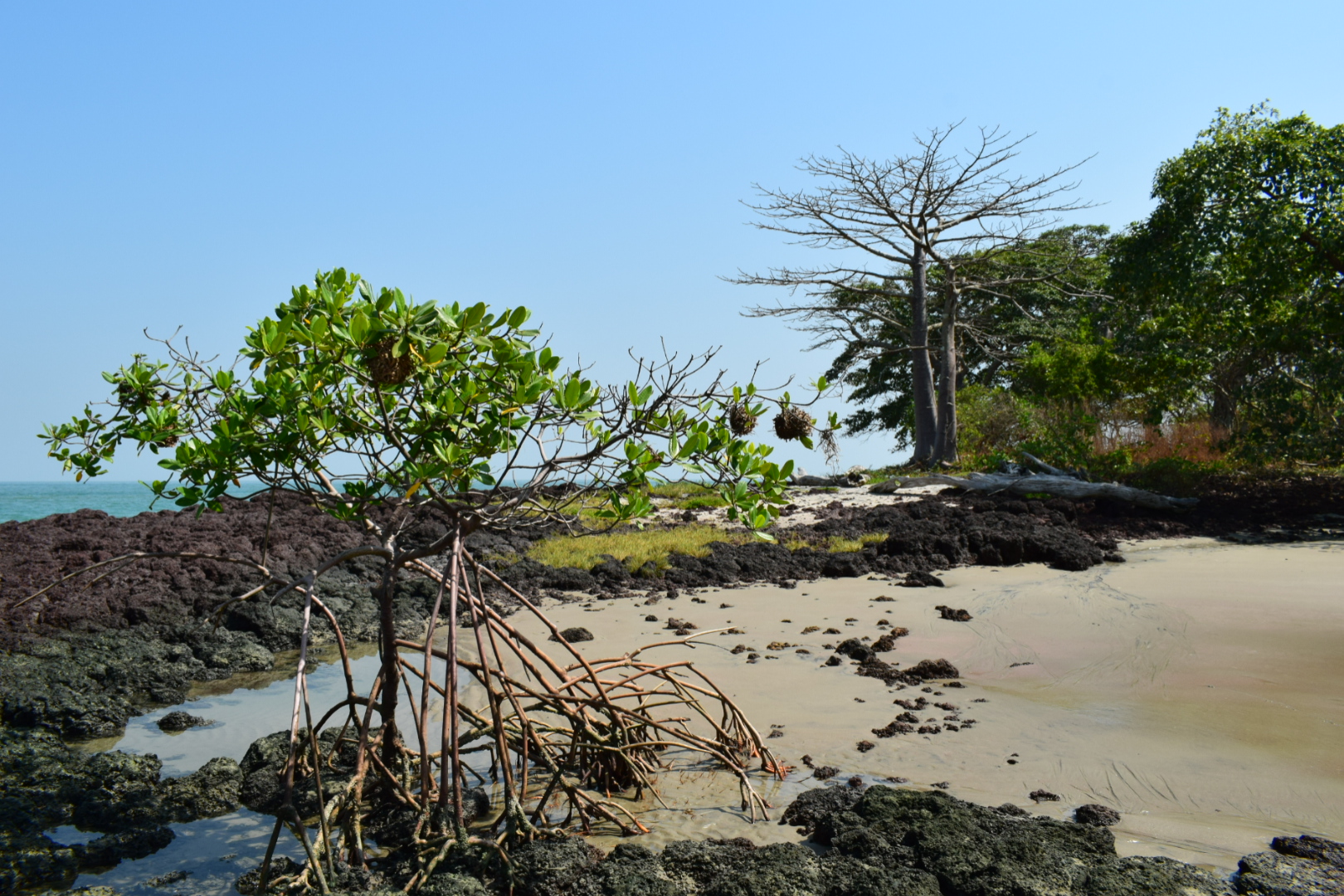 If you can not afford the guide, you can always send us an email and we will be more than happy to share our experiences and information with you.