Are you dreaming of sailing the world ? do you have a very low income but you still have the urge and passion to persuade your dream ? Are you young (In the heart or the body ) with an open mind that can't stop dreaming sailing the horizon ? Then you are the same as me 9 years ago when I made the decision to buy my first sailboat (NAlA) .
This is how she looked back then :
"Do you need a big boat to sail the World?"
Though every boat trader will try to convince that you need a 60 foot boat at least full of gadgets and toys to "safely" circumnavigate the Globe, you will realize that this is NOT TRUE. Though if you can afford it, it will increase the comfort a lot!
"Can really small boats safely circumnavigate?"
Small boats from the range of 19 up to 34 feet have been doing it for years with tremendous success, with some of the crews demonstrating unbelievable creativity for the repairs and modifications…But is it safe?? Though as general rule a bigger boat is safer, a well designed and prepared small boat can still get you through, but you will have to sacrifice some comfort and toys :(.
"How did all started?"
Nala's story starts with me coming back from my first trip as a mechanic in Tanker ships. I had already tasted sailing in Caribbean, on a friends boat and I was eager to learn more about sailing and start my journey around the world, but things weren't easy (more about that I will explain on another post) and it took me another five years (2016) before I manage to make enough money (around 12.000 Euros) and found NALA on the super price of 4.000 euros to start sailing on my own boat. The rest of the money I spent on buying new sails and replacing the rigging… and finally started cruising!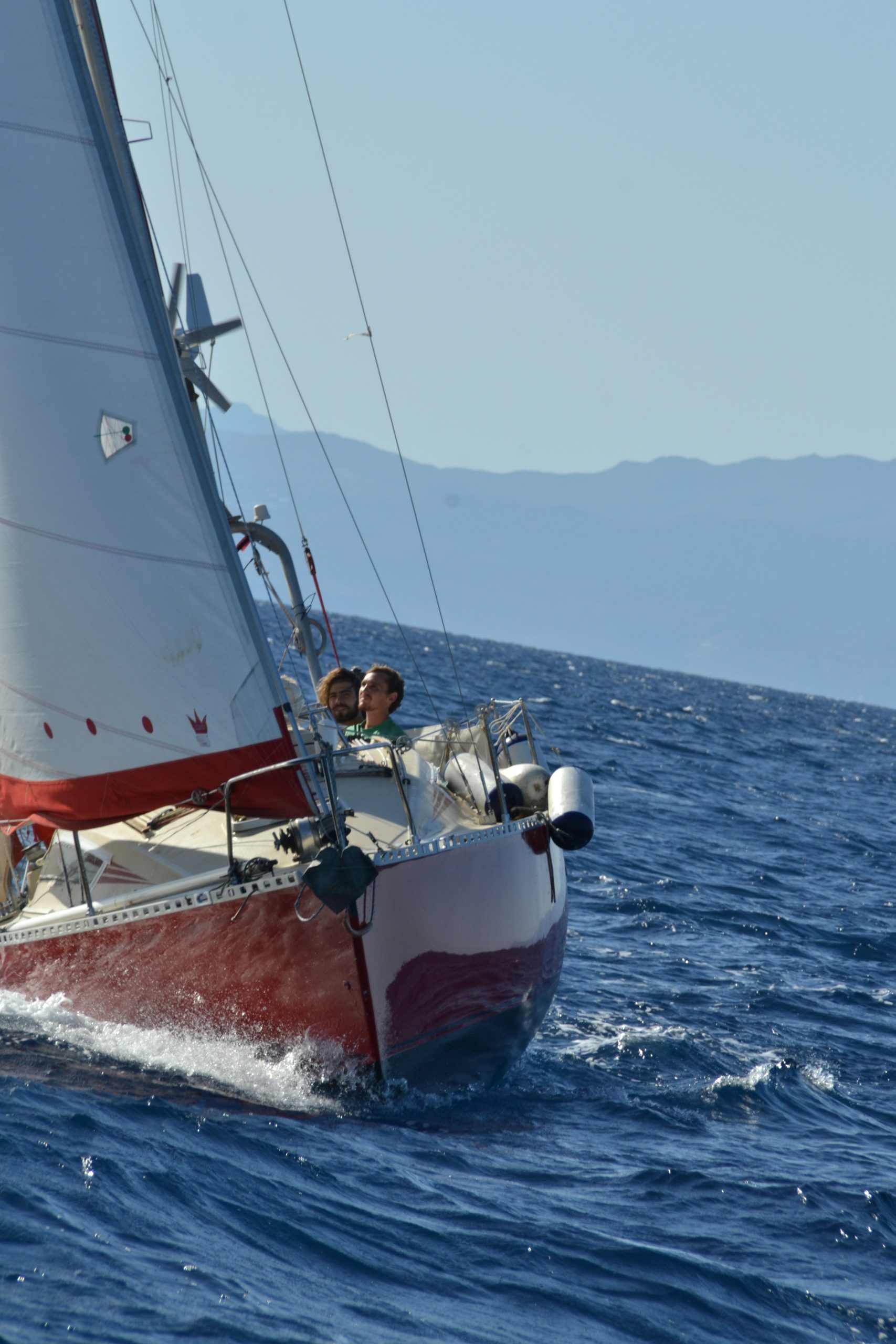 "I was interested in how much sailing experience you had before circumnavigating? "
Kleanthis had 2 years of offshore racing practice before he decided to buy Nala. After that he sailed the Aegean sea for one year before proceed to the Mediterranean Sea and the Atlantic Ocean.
" Who are you sailing with? "
Nala is a small boat and she can sleep 3 people, and that's for short sail, this is why usually its me (Kleanthis) and Sao!
You can read more about the crew on this page, we will keep it updated as more people join us.
"What make/model of boat is that? "
Nala is a beneteau first 26 built in 1984 . It is a light but strong cruiser racer. The clever interior design and with all the lines led back to the cock pit makes it a very comfortable and safe boat.
"300 a month, wow! What does that include for you? Boat maintenance, food, boat and health insurance"
The budget of 300 euros includes everything except major refits, when its time for a major refit we try to find work so we can cover the extra expenses, this sometimes is a very difficult process.
"How about food. When I leave, I'm going to try to fish as much as possible but 300euros/month is even beyond my budgeting skills. "
Our budget might be small but we do eat a lot and well, we usually try to cook using local ingredients and recipes, or experiment on making our own ones! here is an example of our breakfast! we will share more recipes soon on our blog!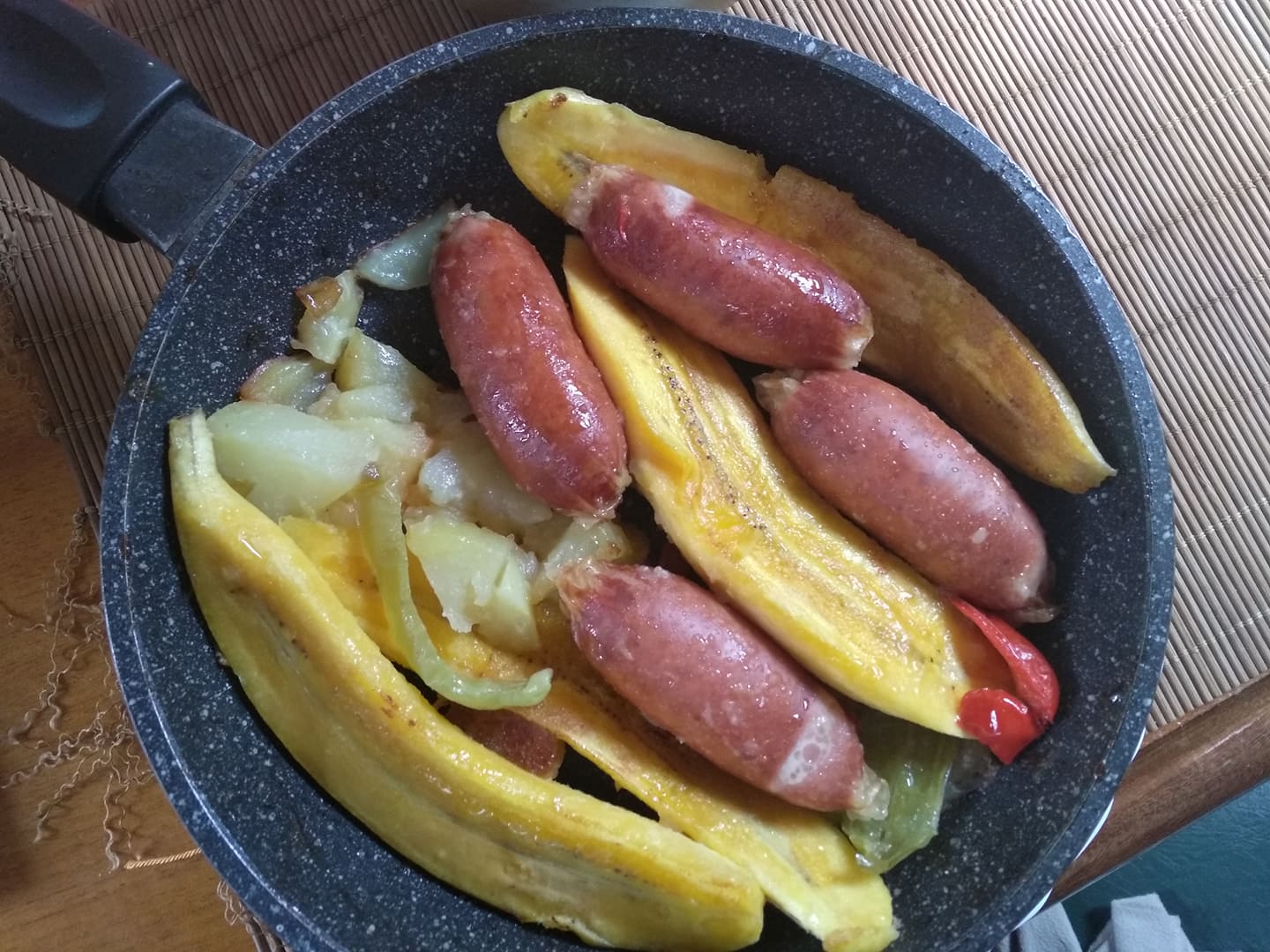 " Could you share interior pictures please? "
Nala has a very spacious and well designed interior, soon we will upload a video tour of the boat! Subscribe on our channel to get notified once it gets on air!
"What an amazing achievement I hope you guys keep it up. 300 euros a month is incredible, what do you miss the most? "
Thank you!
A freezer for ice cream and ice cubes for cocktails!
"Where are you guys now? "
You can follow us through our AIS (some times it doesn't update when we are far away from land).
"Amazing ?? do you have a YouTube Chanel to follow your trip? "
Yes, our youtube channel is called Sailing Nala.
Do you have any more questions ? Do no hesitate to send us a message on our facebook Page and we we will include it on the next Q&A !